Over
0
Products To Choose From!!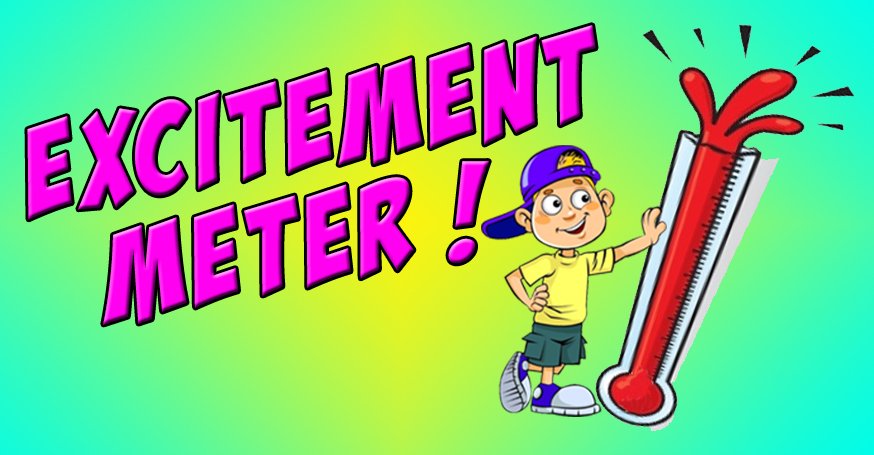 Hot Tub Hire
Vegas
Our lazy spa vegas available to hire at your own home from the UK's number 1 inflatable hot tub brand. Choose the Lay-Z-Spa Vegas for luxury, relaxation, comfort and portability at outstanding value for money from Parties To Go Ltd
Ease into your Lay-Z-Spa Vegas at the end of the day and feel rejuvenated by the 40°C water temperature and Lay-Z massage jets, with the knowledge that you are experiencing the incredible luxury and relaxation of a hot tub at fantastic value.
The Lay-Z-Spa Vegas comfortably fits up to 6 people and can be used both indoors and outdoors. This exceptional inflatable spa is easy to set up within around 30 minutes, requiring no tools just access to water supply and electricity socket.
The inflatable hot tub comes with an attractively styled leatheroid cover with easy to fasten clips and inflatable inner lid providing superb heat insulation to help keep your hot tub up to temperature and protective matting
Heats up to 40°C (104°F)
Comfortably fits 4 - 6 people
Lay-Z-Massage Jet System
Includes an inflatable leatheroid cover with easy fastening clips
Easy set-up in 20 minutes, full demonstration given
Includes protective mats, chemicals and filters
Digital control pump for massage jets, water filtration and rapid heating
Water pumps when we come to collect so no worrying about where the water will go!
NEW Paris
"2016 Pool & Spa Awards "Product of the Year" Winner!"
Relax and unwind in the very first Lay-Z-Spa to feature a stunning multicolour LED lighting system.
Comfortably Fits 4-6 People
The Lay-Z-Spa Paris AirJet can comfortably seat 4-6 people making it perfect for relaxing with family, partying with friends or a romantic evening with your loved one.
87 AirJets™ Massage System
The Lay-Z-Spa Paris™ is built with a relaxing and invigorating AirJet™ Massage System, made up of 87 all-surrounding air jets allowing you to drift away on a cloud of bubbles.
40°C Rapid Heating System
The pump contains a rapid heating system that heats the water up to a blissful 40°C. With our latest integrated technology you can heat the hot tub, run the massage system and filter the water simultaneously using just the pump.
Energy Saving Timer
The energy saving timer not only saves energy by "switching off" the Lay-Z-Spa Palm Springs AirJet when it's not in use, but it also allows you to schedule when you want the hot tub to start heating up so it's ready for when you get home.
Stunning Multicolour LED Lighting System
Transform the lighting to match your mood with the stunning Multicolour LED Lighting System. Using the wireless remote you can easily cycle through the 7 colours or set them to auto colour change mode. From blissful blues to romantic reds you have the power to match your mood.
Choose the Lay-Z-Spa Paris for a unique hot tub that will really stand out.
From 1 nights hire to a weeks hire!
£20 deposit to secure your date, balance on delivery or weekly payments available.
Terms & Conditions for Hot Tub Hire
Your responsibility when hiring the hot tub
You must assist us in the delivery and collection at you location. You must give us clear instructions, and take all reasonable steps to ensure the safety of our people. We accept no responsibility for any damage or injuries caused. The hirer will supply the water for the equipment in the hire period. You must make sure you have a suitable supply of electricity and it must be in close proximity to where the hot tub will be placed we require a flat level base to sit the hot tub on, The hirer will inspect the hot tub, Parties To Go Ltd and note and sign for any damage on the equipment. You the hirer become responsible for the hot tub when you receive it – please take extra care to stop any sharp objects from being around or in the Hot Tub and prevent people from jumping in or on the hot tub. We will need a drain close by toempty the hot tub at the end of the hire period. The electricity supply to the hot tub MUST BE and the heat kept on at all times during the hire this is to maintain the temperature of the hot tub and not course damage to the hot tub, if this does not happen we cannot take responsibility for missed hire time and any damages will be fully charged to the hirer. Also The hot tub must be inflated at all times. In the event this doesn't happen then you the customer will incur charges too any damaged pipe inlets
Accidents / Injury
The hirer acknowledges that the use of the hot tub is at the hirers own risk Parties To Go Ltd will not be held liable for any accidents, injuries or death. Parties To Go Ltd will not be liable for accidents, injuries, or death caused by misuse of Our tubs – this includes falling over on wet surfaces or falling in or out of the hot tub, use of drink, drugs etc. Pregnant ladies must not use the hot tub or seek doctor's advice first. Anyone on medication must consult their doctor and if you have any health concerns, please consult your doctor before hot tub use. Children under the age of 5 are strictly prohibited from using the hot tub. Any Children under the age of 18 must be supervised by an adult.
Safety Instructions
You must make sure that everyone using the hot tub is properly instructed on how to use it safely and correctly how you have been shown during your demonstration. Enter the water with care making sure it is not too hot (test first). At a temperature of 37 0C or above you should not spend more than 30 minutes in the hot tub. You the hirer must make sure the hot tub is not misused. Only use plastic glasses in the hot tub. Do not enter the hot tub with clothes on, suitable swimming attire only. Do not enter the hot tub with shoes on or with any sharp object on your person. Do not dive or jump into the hot tub. Do not sit on the hot tub cover. Do not stand on the hot tub housing. You the hirer must ensure everyone using the hot tub are in a sound, healthy and fit state or have permission from their doctor where appropriate to use the hot tub safely. You the hirer must make sure users are not under the influence of drugs. You must ensure no more than six people are in the hot tub at any one time. You must ensure the cover is on to retain the heat when not in use. Always leave the hot tub plugged in and switched on when not in use in order for the filtration / heating systems to work. If it is accidentally switched off or a power failure occurs, the tub will need to be switched back on and reset as shown in the setup demonstration. You must make sure everyone showers before using the hot tub.
Chemicals
Your health and well-being is of the utmost importance to us. Our hot tubs are thoroughly cleaned at our base before each new hire period we use detergent and bacteria killer specifically made for hot tubs – if you would like us to clean the hot tub in your presence, please ask us. We bring enough chemicals with us for your hire period and we will show you how to use them. To ensure the water in the hot tub is always clean and ready for use during your hire period you must ensure everyone SHOWERS before using the hot tub and all traces of dirt, make up, moisturizer, creams etc. must be cleaned from your body before use. The water in the hot tub will be clean when we leave; it is up to you to keep it that way. The only way the water can get dirty, is if you put it there. Do not add bubble bath, foam bath or washing up liquid of any description. DO NOT use the hot tub if the water is not clean, sparkling and smelling fresh. Anyone with fake tan of any description must not use the hot tub. A cleaning charge of £30 or a filter replacement charge of £5 may apply if, when Parties To Go Ltd inspects the hot tub on collection, we are dissatisfied with the cleanliness.
DO NOT THROW AWAY FILTERS these will be charged at £5 each for any not returned.
Damages to your property
Parties To Go Ltd will not be held responsible for any damages to your property through hiring any of Hot tubs: this includes any water damage or weight damage to structures, fixtures, fittings, and garden or grass areas as a result of the hot tub location. It is the hirer's full responsibility to make sure the area where the hot tub is going to be placed is suitable and will not cause any damage. We do not recommend hot tubs go indoors. There is a £30 call out charge plus damage cost to any damage which occurs to the Hot Tub during the period of hire, also if you require the water changed due your period of hire this will also incur the £30 call out fee.
Payment, Cancellation
Your deposits must be paid at time off booking; this is a non-refundable deposit to secure your booking. If you do require to change or cancel your booking you must give us at least 7 days' notice we cannot guarantee if you require to change your booking that we have space available. If you are unable to give us 7 days' notice and falls within 48 hours of your hire you will be require to pay the balance in full for the hire period.
Limits of our liability
All the times and dates we quote for delivery or collecting the goods are approximate, we will not be liable for any delays caused by circumstances beyond our reasonable control. If the hot tub breaks down or stops working we will determine the problem as soon as possible after you have reported it to us, and then try to repair or replace it as soon as possible.
We will not be responsible for any damage caused to your property or persons. Lost, stolen, damaged or unclean hired hot tub & Extras (lights/floating bar/disco light etc)
You the hirer are responsible for looking after the hot tub and returning it to us in the same condition and good working order as they were received by you the hirer. If you hire extras from Parties To Go Ltd (lights/floating bar etc) you must ensure they are returned to us in the same condition and working order as received by the hirer. You must pay to us the cost of replacing any hot tub or extras which is lost, stolen, or damaged beyond any economical repair. You should insure the hot tub for the replacement cost. If you do not willingly pay for any damaged replacement part, or stolen hot tub or extras we will pursue a claim in the small claims court.
Our Right of Access
We may enter any land or premises where we reasonably believe the hot tub to be, on the agreed date and time of collection at the end of the agreed hire period.
Other terms
If any term in this contract cannot be enforced or agreed to, then the hire of Parties To Go Ltd equipment will not be supplied. By hiring our hot tubs you the hirer agree to release Parties To Go Ltd and any of its employees from any and all liabilities incurred during the hire or use of the hot tub. On hiring the hot tub you agree to accept our Term and Conditions and acknowledge that the use of the Hot Tub is at you, the hirer's own risk.